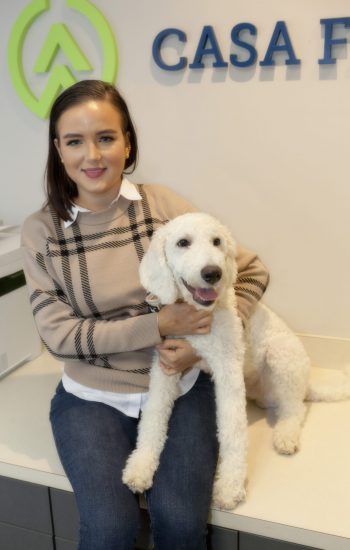 Olivia Hernandez
Loan Originator
NMLS#: 1131674
Phone: (502) 890-3050
olivia@casafinancial.com
Hello, welcome to my page.
Loan Officer licensed in Kentucky and Florida
Born in La Havana, Cuba, Olivia has been part of our Louisville community for over 18 years now.  She graduated from Sullivan University with a Bachelor's Degree. Also, she has many years of experience in the banking industry, she worked as a relationship banker for BBT bank. Olivia was a licensed insurance agent for many years and helped business owners in the community with their insurance needs where she succeed as a top producer for her agency until she moved to the mortgage industry. She doesn't have any kids of her own yet, but loves her three nephews very much who live next door to her home. She recently obtained a gorgeous English cream Goldendoodle named Coco who keeps her very busy when she is not at the office working. In her free time she enjoys working out and traveling, especially to tropical destinations.  Olivia has been with CASA for many years now as a loan officer licensed in the states of Kentucky and Florida, she is fluent in Spanish and English.
I'm here to answer any questions you might have about our products and services. Feel free to contact me to discuss any of your mortgage needs.
Your mortgage journey begins here. Getting started on the purchase or refinance of your home is just
a few minutes away. No commitment needed.